If you're considering purchasing a boat for the first time, but you've previously purchased a home or a car, you may be able to find comfort in knowing the processes have several similarities. Regardless of whether you've made one of these other big purchases, we've provided an all-inclusive guide with some tips for financing a boat, so you can become familiar with and determine the best way to finance a boat.
As you begin to do your research on financing a boat, there are a couple of things you need to know up front, before we get into the specifics. If you're in the midst of paying off a boat loan, but are in the market for another boat, you will need to pay off your current loan first — regardless of how good your credit score is. As a current boat owner who is still making payments, but may be ready for a newer model, you don't have the luxury of buying before selling. You must finish selling your current boat before you will be able to secure financing for another boat. Of course, if you have a boat that is paid off, you're free to buy and sell in whatever order you please.
Another thing to keep in mind is that if you've got your eye on an old boat, chances are financing won't come easy. Financing options always vary from bank to bank, but overall, financing is much easier to find for boats that are within 15 model years. If you have your eye on an older yacht or another high-quality model, you may be able to make it work — but it ultimately depends on the lender.
Steps to Financing
How do you finance a boat? Before you jump on the latest financing rate you've seen advertised, there are a few things you need to do behind the scenes to prepare for financing.
If you're interested in financing your boat, it's safe to assume you can't afford the lump sum it would take to buy it outright. But remember, you'll still need a smaller lump sum in the form of a down payment. Have you considered what you can afford? Is there an amount you'd ideally like to spend? Or perhaps a number you know you can't go above? Outline the specifics. Depending on the loan, you may be required to pay an amount somewhere between 10 to 20 percent of the loan amount.

Once you've gotten past the down payment calculation, consider the monthly payments you can afford to make. Yes, when you meet with lenders, they will approve you for a certain amount according to their loan terms, but that amount isn't guaranteed to work with your monthly budget. Be sure to decide on an amount you can afford monthly before you begin shopping for loan offers.
Next, you need to check your credit score. Many credit card companies and financial institutions offer this service free of charge, so chances are it may be as simple as clicking a button from one of your online accounts. If that's not the case, several websites offer free credit reports. Being aware of your credit score is important, as it has a significant impact on the financing and interest rates for which you will qualify.
Now it's time to compare loan offers. That does not mean you merely see which advertisement includes the lowest rate. You may be wondering how many years you can finance a boat. Remember, read the fine print — you need to know if a lender requires a certain level of credit score, what period the loan is for and if there are any restrictions on the age of the boat. Once you find a few different options you think you qualify for, you can use Discover Boating's boat loan calculator to see how those amounts and rates translate into monthly payments.
Once you've decided on a lender, get pre-approved. While not all lenders offer this benefit, it is worth exploring because it gives you the confidence of knowing you have been approved for a certain amount, and it gives the dealer confidence in knowing you're a serious buyer who can afford the boat. To get pre-approved, you'll probably be required to submit the previous year's tax return, credit report and other financial statements.
Now it's time for the best part — making an offer on the boat you've been eyeing. Once you've negotiated a price, go back to your lender to secure the loan for the purchase price.
HOW TO FINANCE A BOAT:
1) Determine the down payment amount you can afford for your boat. A lender will likely ask for 10 to 20 percent of the loan amount as a down payment.
2) Determine the amount you can afford to pay monthly for your boat loan.
3) Check your credit score. Remember, your credit score will have a significant impact on the financing options you have.
4) Compare loan offers. Don't forget to read the fine print. Speak with the top lender or two.
5) Get pre-approved. Having a pre-approval letter from your lender gives you the confidence of commitment from the lender and shows the dealer you're a serious buyer.
6) Make an offer on a boat that fits your budget and the amount your lender pre-approved.
7) Go back to your lender to secure the loan for the purchase price.
Basics About Boat Loans
We mentioned you should be comparing boat loan offers, but how can you do that when you aren't familiar with the basics of boat loans? We've gathered some information on boat loans, so you understand the basics and can ultimately choose a boat loan that works best for you and your new boat.
LENDERS
The first critical piece of information to note is that boat loans aren't exclusively available from banks — you can also get them from financial service companies and credit unions. To get the best deal, you want to make sure you're maximizing your options by exploring all these options. Lenders who make boat loans an essential part of their business are part of the National Marine Lenders Association. Choosing from one of these marine lenders comes with the peace of mind of knowing you're working with someone who is familiar with the industry — they often offer competitive boat financing, too.

INTEREST RATES
With any of these lenders, interest rates are a huge part of loans — obviously, the lower the better. However, it's important to understand the fine print to make sure you're comparing apples to apples when it comes to boat loans. What do you need to know? Make sure the interest rates you're comparing are for the same type of loan — that means they're available for the same number of years and the same boat ages. While low-interest rates might be impressive at first, the lowest rates are usually for shorter terms with newer boats. When you get into the details, lenders may be offering very different rates for the specific loan you need.
TYPES
In addition to the term of the loan and age and model of the boat, interest rates vary based on the type of loan. For example, a variable-rate loan means the interest rate will change over the course of the loan, but the introductory rate of this type of loan will likely be the lowest. A fixed-rate, fixed-term, simple-interest loan will lock you into the same interest rate, and therefore keep your payment amount consistent for the entire term of the loan. A third option, known as a balloon payment loan, requires you to pay the full amount of the loan at the end of a specific term.

PRE-APPROVAL
Once you've decided on a lender and a loan, you have the option to get pre-approved for a boat loan. This process will require some paperwork, but won't be quite as cumbersome as the boat loan application, which you'll fill out when you've decided on a purchasing price and have a purchase agreement. Having a pre-approval letter in hand lets you know the amount your lender has tentatively approved, and sharing it with a seller or dealer lets them know you've got the pre-approval to purchase.

APPLICATION
Being prepared for the application process is half the battle. You'll probably need information regarding your employment and a personal finance statement with assets and liabilities, as well as information on the boat you want to purchase. Once you've applied, you can usually expect a decision from the lender within a week.

DOWN PAYMENT
In the meantime, the seller may ask you to put a down payment on the boat. Make sure you know the terms of the down payment — is it refundable if you fail to secure a loan, or decide against the purchase? These are a couple of questions you must address before you issue a down payment. Also, be sure you have a receipt for the down payment, as well as an outline of the terms of the payment.
MARINE SURVEY
Assuming you're approved, your lender should require a marine survey — this is akin to getting a home inspection before buying a house. Before a lender will secure the underwriting of your loan, they need to know the boat is in good condition and is worth the asking price. Having a marine survey is excellent, but it's also important to ask questions about the history of the boat and make sure the seller lists any problems in the written sales contract.
CLOSING AND FUNDING
Once the marine survey is complete, assuming the boat meets the lender's expectations, the seller will set a closing date. On this date, some costs will be due, and there will be several pieces of paperwork to be signed and notarized. If you're buying from a private party or are just looking for additional peace of mind, third-party escrow services are available. Through these services, you and the seller agree to terms. Then, you pay the escrow service, the seller releases the boat and you have the opportunity to use the boat for an agreed-upon amount of time before you give final approval, at which time the escrow company releases funds to the seller.
Tips to Financing a Boat
Evaluate boat loan options with banks, financial service companies and credit unions. Don't forget to check out the marine lenders through National Marine Lenders Association.
Compare interest rates. Don't forget the fine print regarding loan term and other restrictions.
Know your loan types: fixed-rate, fixed-term, simple-interest, variable-rate and balloon payment.
Be prepared for the application process. Ask your lender what you'll need and gather all relevant forms and information in advance.
Ask questions about the history of the boat. Get any problems listed in the written contract.
Get a marine survey — most lenders require this as part of the underwriting process.
Obtain a receipt from the dealer/seller for down payment and a bill of sale from a private seller for the boat.
Consider using a third-party escrow service for peace of mind.
Be familiar with the loan closing and funding process — the dealer/seller will set the date, but you should know the costs due that day, as well as what paperwork needs to get signed and notarized.
Finance Options for Your Boat
The process of how to finance a boat and the tips to finance a boat are the same, regardless of which type of loan or financing option you choose. However, that doesn't mean the information on these financing options is irrelevant. Choosing a loan type is part of the process, and it's important to know what's available. Here are a few of the most common loans for boats, along with some background information.

HOME-EQUITY LOAN
If you have owned your home for several years, chances are you have some equity in your home and would qualify for a home-equity loan or line of credit to use to purchase your boat. The perks of this type of loan are that you can take advantage of low home loan interest rates, and payments on these types of loans are usually tax-deductible. The downside is that you may need to foot the bill for an appraisal, and you'll have closing costs. It can also be dangerous because, in this type of loan, your home becomes the collateral, meaning if you default on your loan, the lender can foreclose on your home.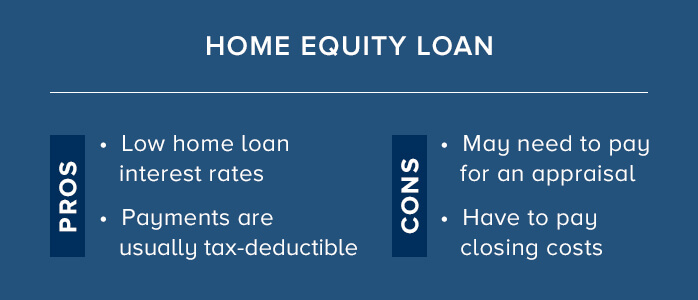 DEALER-FINANCED LOAN
If you're purchasing your boat from a dealer, the dealer may have a loan you can take advantage of. Terms and conditions for these types of loans vary by dealer, so it's important to understand the fine print and to compare it with other loan options.
PERSONAL LOAN
Personal loans are most accessible to those with excellent credit scores. This type of loan doesn't have collateral, which means you don't have to worry about the lender coming after your boat — however, that usually means these loans come with a higher interest rate.
COLLATERAL LOAN
A collateral loan is comparable to a traditional car loan. You use the money from the lender to purchase the boat, and then the boat is the collateral, meaning if you default on the loan, the lender can take your boat and sell it.
REFINANCING YOUR LOAN
Once you've locked into a loan, if you find a better interest rate, you may have the opportunity to refinance your loan to take advantage of the lower rates. Just be aware that when you refinance, you're essentially starting a new loan, so you want to make sure the terms of the loan are the same as the loan you initially had to make sure you're comparing apples to apples.
TAXES
Chances are, you may have heard about the second-home deduction for tax purposes. According to Internal Revenue Code section 163(h)(2), a taxpayer may deduct qualified interest on a qualified residence. Could your boat meet these qualifications? It's possible. To qualify, it needs to have a sleeping space, toilet and cooking facilities. For chartered boats, there is an additional requirement — you, as the taxpayer, need to use the boat for at least 14 days, or 10 percent of the days the boat was rented.

While these are the basic tax rules, it's important to review the requirements with a tax professional, as there are additional restrictions that can prevent you from qualifying for this tax perk — including, but not limited to, if you take out a home equity loan or borrow against a stock portfolio.
After You Finance Your Boat
Now that we've answered the question, "How do you finance a boat?", there are still a few remaining items you'll need to know. Once you've completed the financing portion of purchasing your boat, you will need to secure a few things before picking it up: registration, insurance and trailer towing.
INSURANCE
There isn't a one-size-fits-all solution to boat insurance, but many aspects of boat insurance are similar to auto insurance. The most important thing you need to know is that your boat insurance needs to be in place before you move the boat from the seller's property. It may be required by your state of residence, the lender your financing is with and/or the marina you use. It may not be required by all three, but your lender will likely dictate the minimum amount of coverage you can choose. Be sure to investigate the requirements for your state, lender and marina before you begin shopping around.
There are two main options for insurance policies — a new policy, independent from any other insurance policy you have, and an umbrella policy, which is bundled with your homeowner's insurance. There are minimum required coverage areas, including liability to others, medical payments, damages, wreck removal and medical expenses for towed water-skiers. Remember, you want to be sure the cost of your boat is covered, as well as any injuries to you or other boaters and any personal items you have on the boat — like watersport or fishing equipment.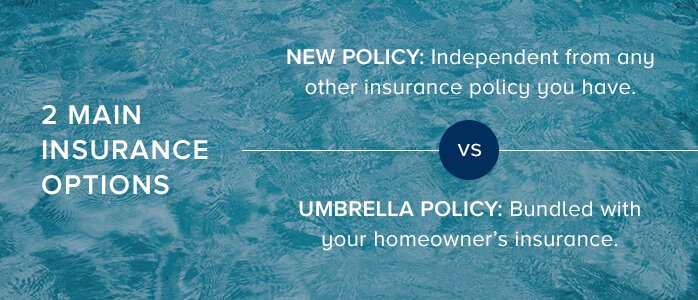 How much will insurance cost? It varies, much like auto insurance does. You can shop around for the best deal — overall, the factors the insurance company will take into consideration will be your boating experience, where you'll be using your boat, the boat's navigational equipment, your previous insurance claims, the value of the boat, the style of boat, the age of the boat and your driving record.
In addition to overall boating insurance, on-the-water boat towing insurance is also available — if you are boating in a large body of water, this insurance can save you a lot of hassle.
REGISTRATION
Your boat and your boat trailer will need to be registered to you. If you already have a registered trailer you'll be using to transport the boat, the trailer registration is already taken care of. This process depends on the seller you buy from, so just make sure you ask the seller what registration items they will and will not handle. This way, you know exactly what your role will be in the registration process.
There are both federal and state laws surrounding boats, so it's important to be aware of all the requirements once the boat is registered in your name. These requirements are especially important to note if you're crossing state lines to purchase a boat, as some of the laws in your home state will likely be different than those the seller is used to.

TRAILER TOWING
In addition to registering your trailer, there are also specific state laws for trailers. Make sure you're familiar with the boat trailer laws in your state. Regardless of where you live, make sure you have an appropriate towing kit for your vehicle that is rated for your boat's size and weight. Something this simple can make a huge difference.
Finding Your Perfect Boat
There is not one single best way to finance a boat. Financing ultimately depends on your situation. If you're just getting started on your boat search, use our helpful online tool. Whether you want to build the boat of your dreams and see what it costs, or build a boat that works within your budget, our boat builder gives you the opportunity to fully customize several different boat models online.
When you're ready to take the next step and take your boat shopping offline and into a dealership, Formula Boats has dealers located throughout the country ready to help you find your boat. Get started by searching for the closest dealer on our website.
Finally, as a boat manufacturer and dealer, we are very familiar with the process of financing boats. We understand purchasing a boat isn't something you do every day, and that the details can be overwhelming. If you're interested in one of our boats, but find yourself wondering how to finance it, please don't hesitate to contact us.