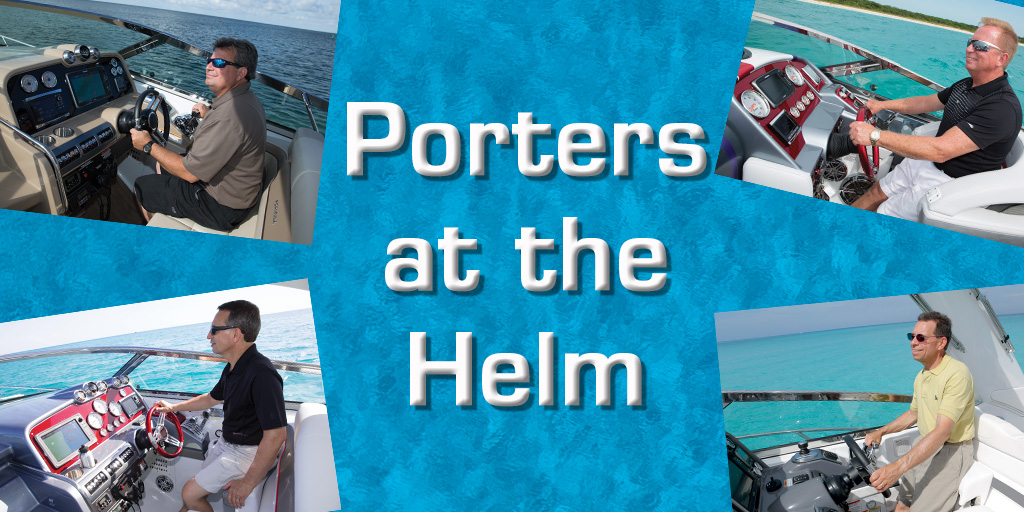 Welcome to the newest series we are doing, Porters at the Helm! Designed to give you a look into the Family behind your brand. We are all one big happy Formula family, so let's get to know each other.
What is your favorite boating memory?
'My Wife, 3 children and I departed late morning from Naples heading to Islamorada, Florida. Dodging several storms on our way we seemed to be burning more fuel than usual. With land now in sight and a tired crew we were all ready for a break. Well, a break is what we received, we ran out of gas just a couple miles from a marina. At that moment I began to appreciate the late afternoon Sun and the Thunderstorms off in the distance…so beautiful! My wife quickly reminded me that with children on board I had better solve this critical situation. Sea Tow responded to my call, with fuel, and we made it to a fuel dock and our overnight Marina slip on Fiesta Key.

One weekend, Summer of 1963, on Lake Webster, Indiana my family decided to see how many skiers we could pull at one time. With parents, siblings, cousins and neighbors we ended up with 12 takers. At the age of 7 I was the youngest on the string. While the boat did struggle at first, as each additional skier popped up the boat accelerated for all 12 to up at one time. It may have been only a quarter mile later and a rough wave and I was down. Just for a moment I felt like this was something big, that I was a part of…the first of many.'
Wayne Porter, Vice President of Sales
As small kids, we all would visit our grandparents at Lake Wawasee, Indiana. There was always an SR-1 there to take out on the lake and enjoy. We would pile as many of us that could fit into the bow of the cabin to get bounced around as we sped through the waves. We all wanted to go as fast as possible, and it never failed that the adults in the cockpit could hear us all yelling MAX-I-MUM MAX-I-MUM! We still reminisce about those good old days.
Every Third Generation Porter
What is your favorite boating memory?