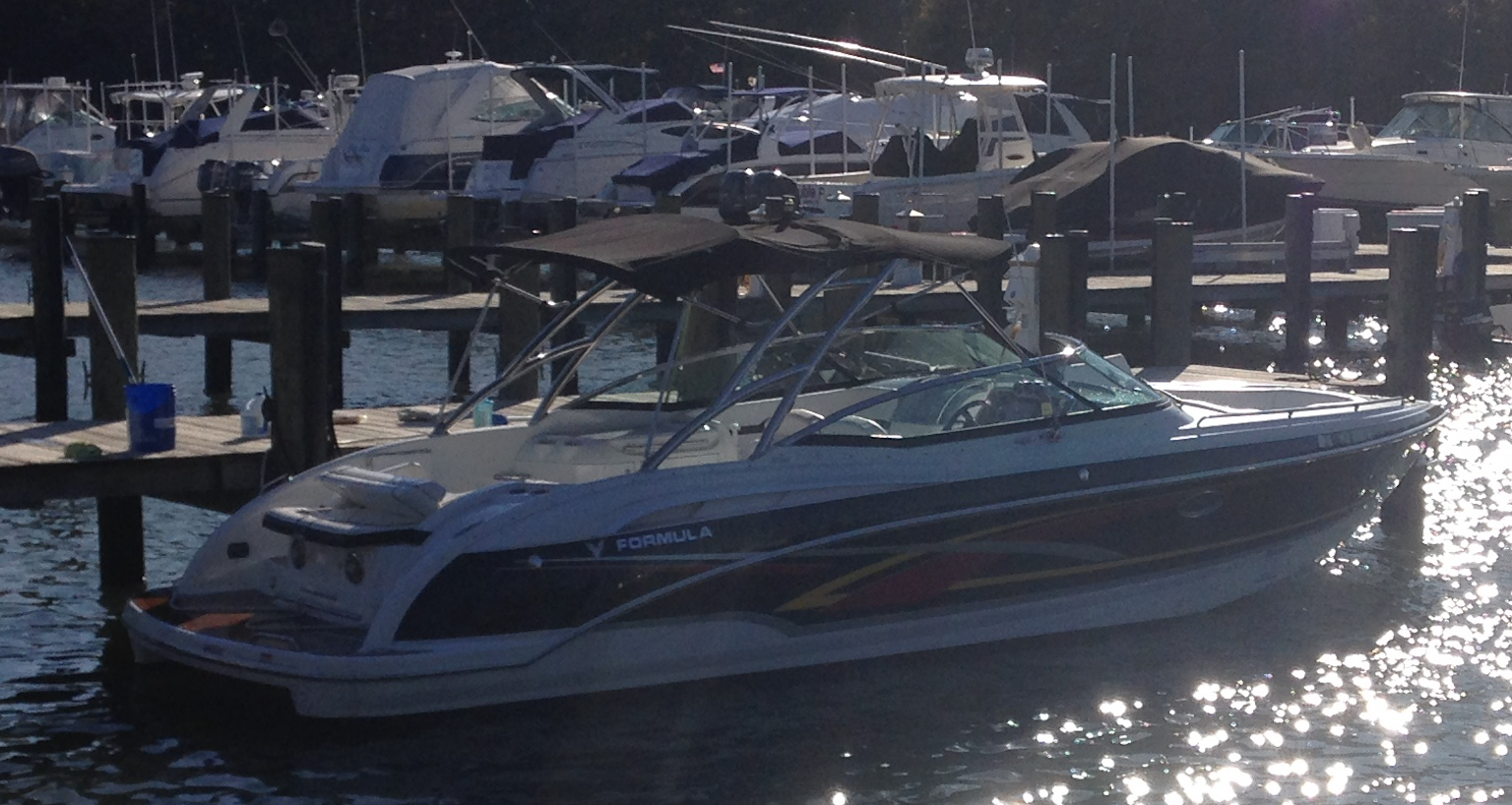 Longtime Formula boat owner Tom Larkin recently visited the Formula facility for a factory tour and to finalize plans to own his fifth Formula, a 350 Crossover Bowrider! Tom sent pictures of his past Formulas to Jean Porter Brune, VP of Marketing, who he met at the facility. Tom shared:
"Thank you so much for coming down to meet me yesterday. It was very kind of you to take the time to say hello!
I had a fabulous visit with Pete including a tour of your fabulous facility. I have enclosed photos of three of my Formulas.
My 353 and 382 FAS3TECHS and my present boat, a 310 BR. Sorry, I don't have a photo of my F-311 SR1.
Please say hello to Scott Porter for me? He was in a meeting so I didn't get a chance to say hello to him. When Pete gets finished reconditioning the 350 CBR, I'll be back out with Anna to let her see the boat. Hopefully I'll get a chance to see you again. Many thanks for your hospitality!"
Thank you so much, Tom, for sharing your Formula pictures and for being such a vital part of the family of Formula boat owners!
We invite all Formula owners to send us pictures of your Formula boating fun! We will post it here for all to enjoy!